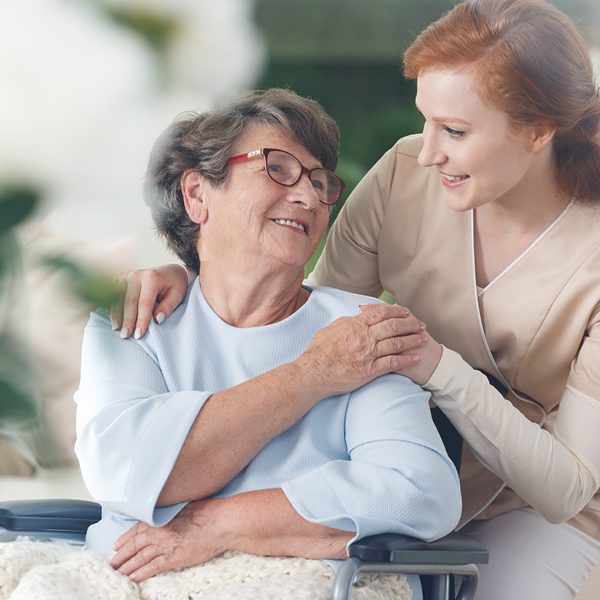 01 Feb

How To Navigate Assisted Living Decisions with Your Loved One

It can be challenging to take care of a senior loved one. Unexpected changes in health or behavior can overwhelm caregivers, preventing them from providing the required level of care.

At that time, families often consider transitioning their senior loved one to an assisted living community. It's important to maintain trust and keep communications open as these conversations begin. Read on to learn how you can navigate senior living decisions with your loved one at your side.
Recognize the Signs That It's Time for Assisted Living.
A sudden illness or hospitalization strongly signals that it's time to consider assisted living. Some signs, however, are more difficult to detect. You may consider assisted living if your loved one exhibits some key indicators.
Keep an eye on your loved one for sudden weight loss and poor personal hygiene. Communication difficulties, uncharacteristic behavior, paranoia, and frequent anger are all signs of memory loss and are often accompanied by difficulties managing the activities of daily living or ADLs. Additionally, you should watch for signs of isolation that can worsen your loved one's physical and mental symptoms.
You should also be aware of your behavior. Symptoms of caregiver burnout include hopelessness, compassion fatigue, declining health, dropping other responsibilities, and inability to control your emotions. Burnout in a family caregiver may indicate that assisted living would benefit everyone.
Keep the Discussion Open and Light.
Keeping an open dialogue with your senior loved one is important. Care.com recommends starting these discussions early since they can be difficult. You can keep these discussions calm and productive by bringing up the long-term care topic before a crisis occurs.
Before discussing assisted living with your loved one, you should do some research. Consider talking to your loved one's doctor, researching different senior care options, and asking supportive family members for input. You might also think about using stories about a neighbor or relative going through something similar to show empathy for your loved one. Instead of focusing on your loved one's weaknesses, acknowledge their strengths, especially if they might be in denial about aging.
Choose a Community Together.
It's crucial to include your loved one in as many senior living-related decisions as possible. At KindCare Bristol, we offer assisted living and memory care services to unburden seniors and their families.
And as an all-inclusive assisted living community, KindCare Bristol offers far more than just supportive care services. You can take part in life-enrichment programs, learn skills, and socialize with friends and neighbors. Our residents have access to top-notch health and wellness services and life-enhancing amenities, including:
Three daily meals
Holistic wellness programing led by physiologists
Supervised fitness and wellness center
Art classes, ceramics and watercolors
Lifelong learning and engagement programming
Concierge services, including transportation
Telehealth focus with app-based communication and recovery tracking
All this is just a taste of what KindCare's supportive services provide.
Practice Self-Care.
Have empathy for yourself and practice self-care. It's unnecessary to sacrifice your well-being to assist your loved one with their transition to assisted living, so take it step by step. Make time for self-care to maintain your mental and physical health.
Therapy may be helpful when you're stressed or having trouble dealing with the changes in your senior loved one's health. Support groups for family caregivers may also be helpful. Other caregivers can also give you advice and guidance when you're dealing with difficult decisions or facing burnout.
Seeing a loved one move into assisted living is never an easy thing to deal with. Despite the challenges associated with big changes like these, the transition can be beneficial for everyone involved. Once your loved one is receiving the supportive services and care they need, you can finally relax.
KindCare. Luxury Living Without the Luxury Price.
KindCare Assisted Living is a senior living community with neighborhoods in Bristol and Naugatuck, Connecticut. Here, resident growth and well-being are our priorities. In an effort to enhance senior lifestyles, we place a special emphasis on human connection, fostering friendships between residents, associates, and visiting family members. Contact us today to tour a KindCare Assisted Living community.
Learn more about how KindCare Bristol can help your loved one today.