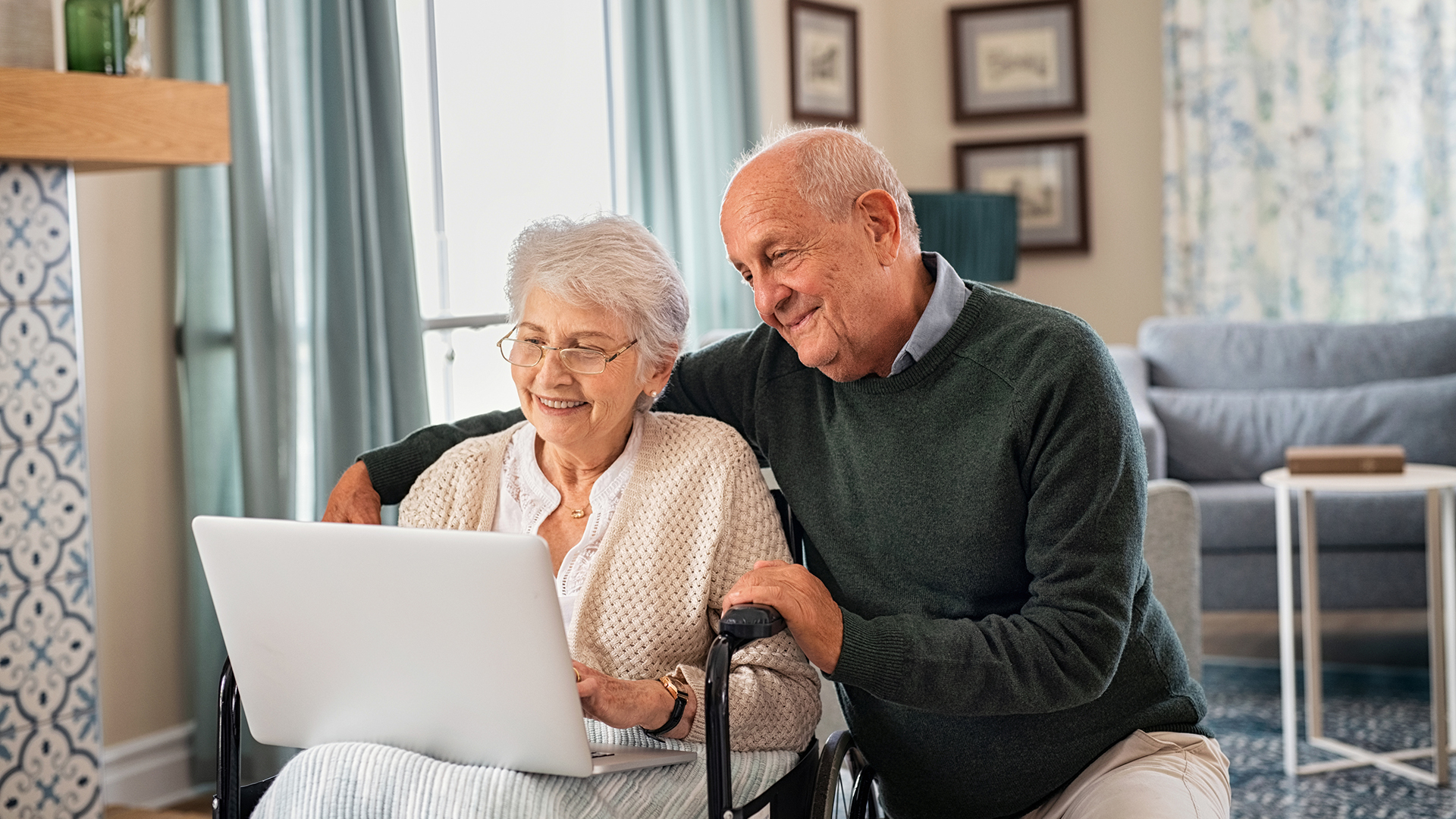 27 Mar

How To Choose an Assisted Living Community: 7 Tips

Assisted living services can be a boon for older adults who need a little extra assistance to live safely but who also want to remain as socially active and independent as possible. However, choosing the right senior living community for you or a loved one can be a daunting task, especially if you're just beginning the search. 

More than 800,000 seniors currently live in assisted living facilities, so it makes sense that the options for personalized care vary greatly based on cost, location, services, and lifestyles. If you or a loved one are beginning the search for a place to call home, here are eight tips to help you choose an assisted living community that strikes the perfect balance of support, assistance, and lifestyle.
1. Make a Budget
For most seniors, affordability is at the top of the list when it comes to choosing an assisted living community. Unlike nursing homes, assisted living communities aren't usually covered through private insurance or government assistance. You'll want to make sure that you're looking for locations that meet your physical, emotional, and financial goals. 
Before beginning any search in earnest, sit down with your financial planner to discuss what sort of budget will work best for your health and security – both now and in the future. You may also want to consider working with an eldercare lawyer or a social worker to determine if there are any benefits or venues you can use to help defray the costs of assisted living. 
2. Choose a Location
Where would you like to spend your golden years? While the idea of moving to a sunny beach sounds perfect for some people, most seniors choose to move into a senior living community near family or in the same community they already know and love. 
KindCare Assisted Living at Bristol was designed to be a gateway to downtown Bristol, allowing area seniors to enjoy all the benefits of the historic downtown while also providing easy access to highways, medical services, retail, and more. Our goal is to be not just a close-knit community for our residents – we also strive to be part of the surrounding neighborhood and our community at large.
3. Decide Between "Assisted Living" and a "
Nursing Home
"
For many years, the term "nursing home" was used as a catch-all for all types of senior living. However, in the past several decades, there has been a deliberate change in how senior living is viewed, designed, and developed. 
Today, a "nursing home" is also known as a skilled nursing facility. This type of senior living is for individuals with terminal or chronic health issues that require the care of licensed medical professionals. For example, a senior living with Parkinson's disease or multiple sclerosis may need more medical care than can be provided at an assisted living facility, so a "nursing home" makes more sense for them. 
KindCare Bristol provides assisted living (not skilled nursing), which is focused on assisting residents with Activities of Daily Living (ADLs). This includes tasks like dressing, bathing, medication management, mobility, and other basic tasks that an older adult may need help with. Our ultimate goal is to assist with activities that our residents need help with so they can more easily continue to pursue the activities and lifestyle they enjoy. 
4. Research Reviews
Once you've narrowed down your budget, location, and type of lifestyle, you can begin shortlisting assisted living communities in your desired area. You'll then want to do your research on what life is like at these assisted living residences. 
Thanks to the internet, it's easier than ever to get honest reviews about different communities. Reviews will give you the good, bad, and the ugly – things you won't necessarily learn on an in-person tour. While Google reviews are a great place to start, you can also look at senior living-specific sites like SeniorAdvisor, which can also provide links to resources and research. 
You can also reach out to friends, family, and other resources in your community to gain more information about what different communities offer. Local senior centers, Area Agencies on Aging, churches, and other community groups are excellent resources to help you gather trustworthy, honest information. 
5. Take In-Person Tours
Once you have a list of three to four different communities that meet your criteria, schedule an in-person tour to see what life is like with your own two eyes. Consider going with a friend or loved one because they may see or experience something different than you. 
Before you go on the tour, make a list of questions that you'd like to ask the staff. You'll also want to have a list of must-haves and want-to-haves so that you can compare how the community stacks up to your expectations. You might also want to put together a standardized checklist that you take with you on every visit so you can more easily compare what different facilities offer. 
When on a tour, observe other residents and how the staff members interact with them. Do residents seem happy, healthy, and engaged? Do the staff members treat residents with compassion and affection? Do the staff members seem harried and stressed, or are they happy, smiling, and spending quality time with the residents? 
Don't rush your tour – expect to spend several hours at the facility. You may want to see if you can stay for a meal and a community event or activity. It's worth visiting a facility more than once, especially if it seems like an attractive option for you or a loved one.
6. Eat a Meal
Food plays an important part in health and wellness. Delicious food that's also nutritious can greatly improve your quality of life and help seniors stay active and well. These days, senior living communities offer locally sourced, freshly made meals created by on-site culinary teams. Menus are varied, change regularly, and can also be customized to meet different dietary preferences. 
Dining at a community during a tour is a great way to get a feel for what mealtimes are like. You'll also want to ask about portion sizes, servings, and snack availability (for example, what happens if you or a loved one are hungry between mealtimes?).
7. Understand the Continuum of Care
If your loved one lives with Alzheimer's disease or another form of dementia, you'll want to look for an assisted living community that also offers memory care services. Memory care neighborhoods in assisted living communities are specially designed to help meet the unique needs of individuals living with memory issues. These services are provided by trained caregivers who are well-versed in the most up-to-date dementia care best practices. 
KindCare Bristol offers memory care services alongside our assisted living services. Our programming is focused on restoring a sense of self, independence, and purpose to our memory care residents by honoring the person they are, making connections through favorite activities and personal history and celebrating the abilities that remain – not focusing on the individual's disease. 
Ultimately, the best assisted living community for you or a loved one is a place that feels like home. While information, research and facts can play a huge part in helping you narrow down your options, the right community is one that has that intangible, homelike quality that can't necessarily be measured. A facility that's perfect on paper may not have that spark that you know will help you or a loved one live the best lifestyle possible. Listen to your heart, and if you've done your research well, you'll be able to choose the place that's the perfect fit. 
KindCare. Luxury Living Without the Luxury Price.
KindCare Assisted Living is a senior living community with neighborhoods in Naugatuck and Bristol, CT. Here, resident growth and well-being are our priorities. In an effort to enhance senior lifestyles, we place a special emphasis on human connection, fostering friendships between residents, associates, and visiting family members. 
Contact us today to learn more about how KindCare Bristol can help your loved one.